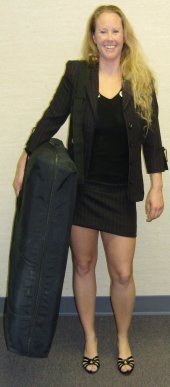 I have had over 12 years of experience in massage therapy, physical therapy and kinesiology. In 2002, I graduated with honors from Illinois State University and then attended Blue Heron Academy to become a certified medical massage therapist. I also have my license in the state of Michigan for massage therapy.

The true individualized massage therapy treatment is my specialty. My primary goal is to make people who are in pain feel better and lead happier and healthier lives. It takes a certain kind of person to be a great massage therapist - essential traits include a caring nature, skill, technique and warm hands, and I possess all of them.

I believe everyone deserves a professional, individualized and customized massage. Whether in your home, hotel or office I have made relaxation convenient by coming to you.

Customer service is my motto!